About Us
Spring Meadows Water Treatment
To Provide Our Customers With The Best Possible Service & Quality Water Softeners and RO's (Reverse Osmosis) In The Valley! We stand behind all our work 100% because we care about our clients and our outstanding reputation

Like most family run businesses, we take a immense pride in our work. We understand that the quality of our workmanship, our Water Softeners and RO's (Reverse Osmosis) not only impact our professional reputation directly but also our family name. That's why we offer a 100% customer satisfaction guarantee.
Our Experience
Our Staff Members have over 22 years experience in the water treatment business.
Our promise
We operate an honest family owned business and treat our customers with the integrity and respect they deserve. I called Jason at Spring Meadows and he gave me honest information about what kind of water filtration I wanted in my house. The price was fair and the service was outstanding. He noticed I had purchased new door locks and even offered to install them for me. Outstanding company and the Reverse Osmosis system works great. Far better than anything you can buy at Lowes or Home Depot and way cheaper than H2O Concepts or Aqua Science. I will for sure recommend Spring Meadows to anyone who wants a RO System install..
Mathew T.

I was looking for a replacement part for my RO system. I called Spring Meadows to see if they sold the part or would service the system. Jason was amazing. We disscussed the issue and rather than sell me a part I didn't need or come perform an expensive serivce; he walked me through how is could it myself. This company is a rare GEM in today's business world.
Robin R.

Jason and Spring Meadow have maintained our water softeners and RO systems in two homes for at least 15 years. He's awesome. He's an expert. He is always reliable, honest and reasonably priced. He's the best!
Lori S.

We have had Jason service our water softener and RO system on a yearly basis since 2006. He has always been on time, very professional, courteous and polite. His prices are very reasonable, and he has always been very honest about our system and never tried to have us upgrade to a new one throughtout all these year. We did decide to purchase a new water softener and RO system becuase was getting a lot of years on it. Jason and his son Mike Installed both units today. They clean up after themselves, and after they had left you, would not have known anyone was at our house doing any type of service today. Jason has also helped us with other related installs in our home.
Dave H.

Our guarentee and commitment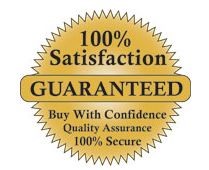 Schedule An Appointment
Or Get an Instant Quote
Message Us
smwatertreatment@gmail.com